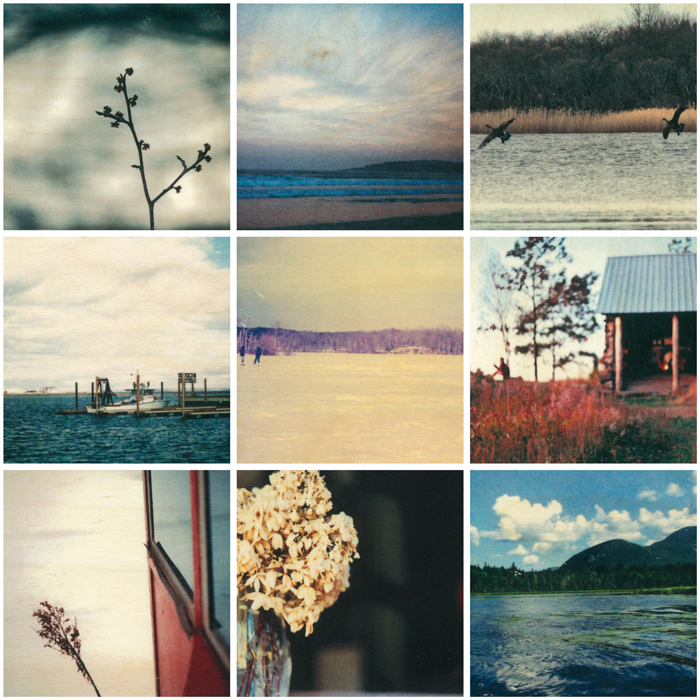 The Beautiful Slow Photography of Jess Repose
A cabin set ablaze by an autumn sunset, ducks take off over the water, dried flowers cling to a branch, the marshy remnants of a receding tide…these are Jess Repose's subjects in a collection of photography on wood now available at Kasini House ARTSHOP.
Repose, who lives and works in Providence, Rhode Island, takes most of her photographs with her great-grandmother's vintage 35mm camera. "As a photographer, I am drawn to working with film rather than digital photography because of the texture and dream-like quality that film lends to each photo," she said. In a time when digital images flood the visual landscape, Repose's slow art approach is refreshing. Her practice is remarkably analog, from taking the picture to printing the images on wood.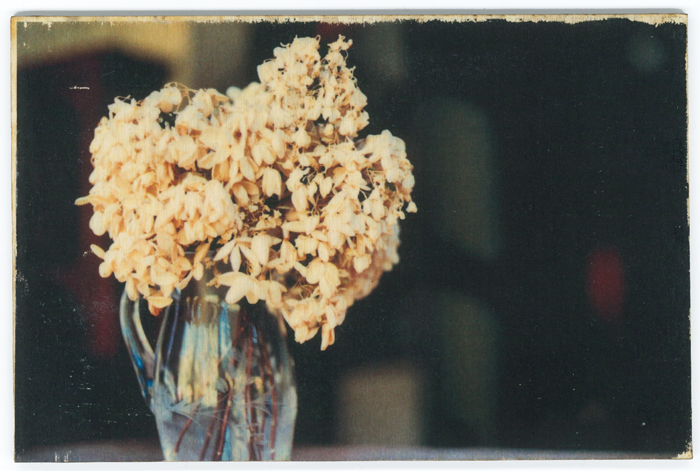 This process requires a number of steps, reversing images, using gel mediums to transfer inks, rubbing the photo paper off, and sealing each piece. The final work is a unique print of ink on wood.
"I began to transfer my prints to wood as an alternative to traditional framing options and fell in love with the technique because it adds an additional level of uniqueness to each print that cannot be reproduced," she writes. "The imperfections that appear when transferring photos to wood – whether it is in the wood itself, the transfer of the ink onto the wood, or in the placement of the print – make each piece unique."
DETAILS
Hydrangea by Jess Repose
3.75"x5.75″
photograph on wood
$10 plus $3 shipping & handling | $7 as part of a subscription to FRESH NUMBER