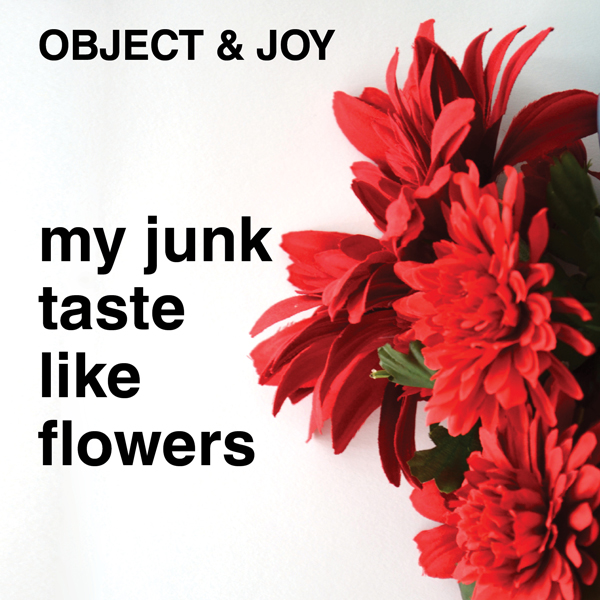 I've been thinking about objects and particularly why objects matter and why we collect the stuff we do.
I interviewed Katharine Mulherin at her gallery on Queen West in Toronto. I learned we share an interest in collecting seemingly random objects, things that are not quite art, not really design, but objects from the past whose shape, form, or colour appeals to our senses or the moment.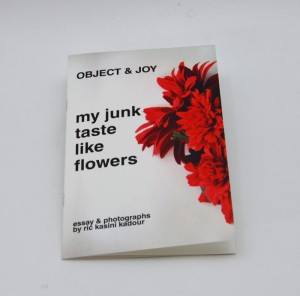 I think of these objects as artifacts of someone else's personal history that I appropriate into the grand narrative of an unwritten memoir. My partners call these objects junk.
I asked Katharine why she collects the things she does. "Oh, I don't know," she responded initially and then paused and said, "Joy. I collect things because they bring me joy."
The series "My Junk Taste Like Flowers" is both a documentation of objects and an expression of joy about them. The photograph is shot using a Polaroid 360 Land Camera and Fujifilm FP-100c to make a colour instant photograph in editions of three, except for the titular piece, My Junk Taste Like Flowers, which is an edition of 100.
The photograph is mounted on a booklet that contains the essay: Object & Joy: My Junk Taste Like Flowers.
Object & Joy
My Junk Taste Like Flowers 
by Ric Kasini Kadour
4.25" x 3.25" | colour instant photograph |2013
edition of 100
and
A booklet containing the essay Object & Joy: My Junk Taste Like Flowers by Ric Kasini Kadour and images of photographs from the series.
$25.00