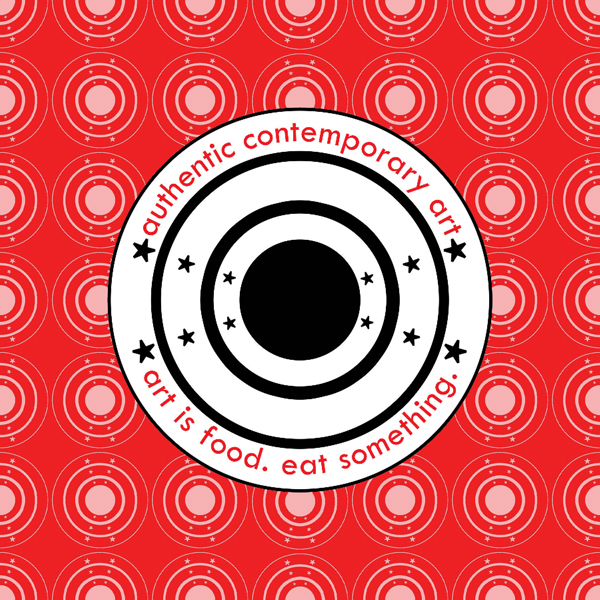 We meditate on ideas of contemporary art and come to the conclusion that "For the first time in millennia, artists have the opportunity to forge new ideas that are not simply a response to human tragedy, but a propulsion towards greater human capacity, meaning, and joy." And yet, often that opportunity is wasted in "a scuffle of confusion, insecurity, and vagueness."
In light of this thinking, we decided to make a pack of propaganda.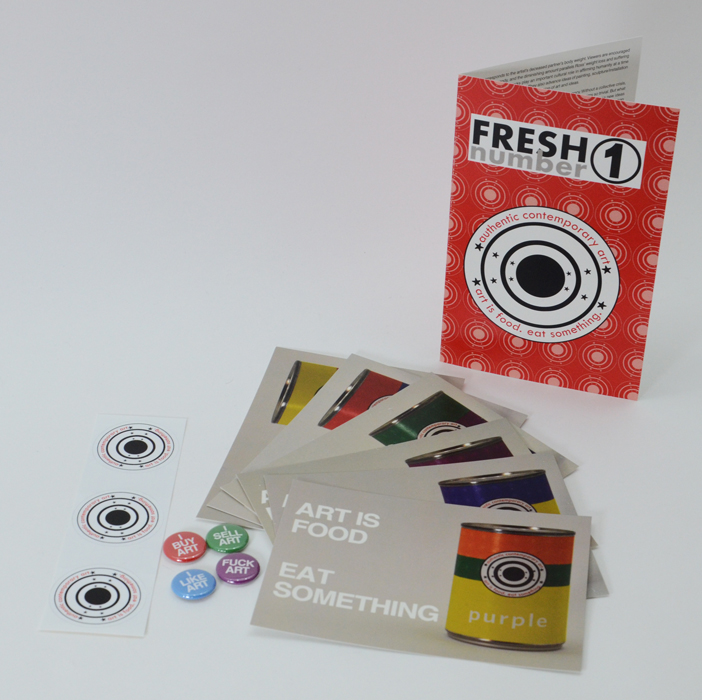 The pack includes a set of buttons for declaring who you are so that art people can know if you Buy Art, Sell Art, Like Art, or Fuck Art.
Six postcards sport some smart and some stupid quotes by David Hickey, Marc Jacobs, Yves Klein, and Andy Warhol on the back and images of Six Cans of Authentic Contemporary Art, a conceptual art product by Ric Kasini Kadour on the front.
The pack also includes a set of stickers so that you can authenticate art you own, make, like, or want.
A pamphlet contains the essay: What Is Contemporary Art & How Does It Matter by Ric Kasini Kadour.
Authentic Contemporary Art
9″x6″ | 6 postcards, 3 stickers, 4 buttons in printed sleeve in plastic bag | 2012 | Printed in Canada