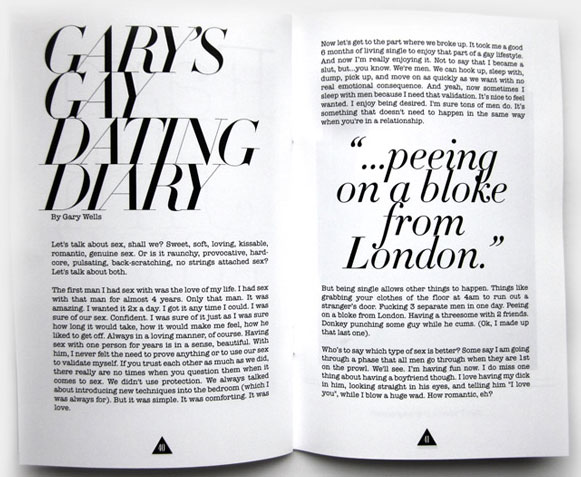 Artshop is pleased to announce that the arrival of JIMMY, a new queer zine from California. JIMMY is a forty-to-fifty page, 5.25″x8.25″ postcard from the L.A. underground. Issue Number One: Male Intimacy features some articles and interviews including one with Brian Hill, the gay drummer of the straight-band, The Soft Pack; a photo spread of musician Allen Bleyle; a photo essay by Quentin Belt of some skinny boys doing laundry; an interesting quote about pet ownership by Jonathan Smith; and an advice column called Ask Grace.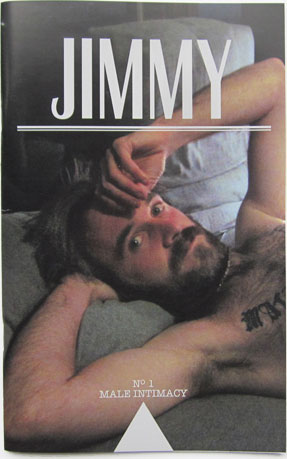 Independently published in the hills of Silver Lake and the heart of Hollywood, this quarterly explores the rich and diverse creative talents of the sprawling city of Los Angeles. Through photo editorials, interviews, art, and articles it discovers and promotes L.A.'s underground queer community. In a blog-cluttered world, JIMMY stands as a printed history, preserving and documenting a unique and city-specific cultural moment.
What is JIMMY?
JIMMY is a zine made for you by the creative, indie, insightful, and unapologetic gay people of Los Angeles. It's contributors include writers, photographers, innovators, club kids, art fags, otters, drag queens, designers, lesbatronic girls, masc/white/boys, black super models, and all people with something to say.
What is JIMMY doing?
We're preserving and promoting that special brand of gayness we do here in LA. Forget the mainstream gay streretype….The gay boys we know and love are a smart, creative, worldly, and risk-taking bunch bent on presenting an image of homo-ness that reflects their individual sensibility.
Why, JIMMY, why?
Overly tanned, hairless, gym bodies should have stayed in the VHS 80s gay porn they came from. We're tired of those with the biggest advertising budgets telling us what it means to be gay in Los Angeles. The culture void in that world is embarrassing.
What am I supposed to so with my JIMMY?
We hope this zine is something you keep. Leave it on your coffee table. Throw it in your drawer. Find it ten years from now in a box under your bed and remember you were part of something once.
Oh, JIMMY, where can I find you?
Online at Kasini House ARTSHOP: HERE.