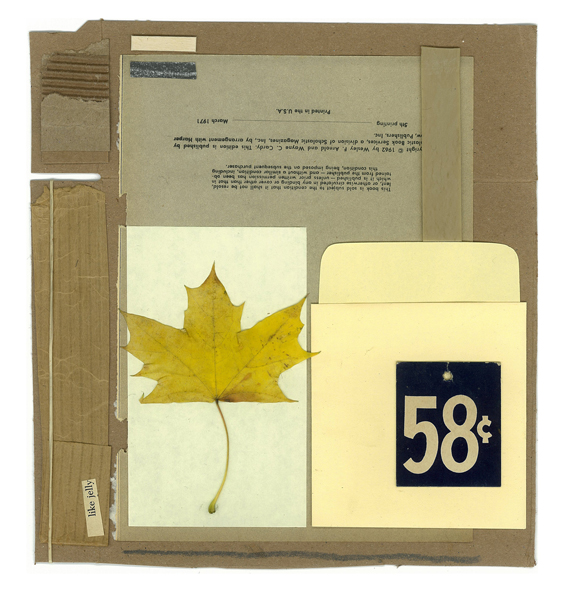 Ashley Roark studied Industrial and Interaction Design at Syracuse University. She lives and works in Burlington, Vermont.
Roark creates collage using post-industrial office supplies; papers with pale muted tones, texture, pattern, and typography. She layers the assemblages, making and breaking a grid, until the objects achieve an aesthetic balance. Then, she scans and makes a print of the collage, manipulating the tones and frame of each piece to achieve a desired harmony.
Through this process, Roark liberates the objects from their intended purpose and produces a new object with its own history. The final print is a document of her experience of a place.
Maison Kasini invited Roark to Montreal. She spent much of her time sourcing materials from around the Belgo Building, downtown Montreal, the Village, and Mile End. The results of her work were on view at Galerie Maison Kasini, October 19-November 19, 2011.