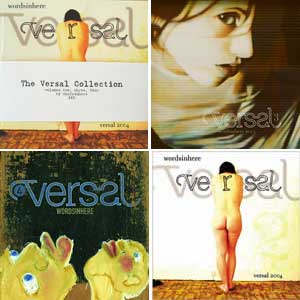 wordsinhere, publishers of Versal,  is a community organization based in Amsterdam, the Netherlands, begun in 2002 to help build and sustain a translocal literary community and transnational networks through which writers can develop and continue their writing practices.
wordsinhere is a non-profit and volunteer-run organization whose projects are entirely self-funded.
Versal's editor is Megan M. Gann.